General Meeting
Tuesday, April 10, 2018
Agust Gudmundsson
NJ Trout Streams and Fish Stories
Part 2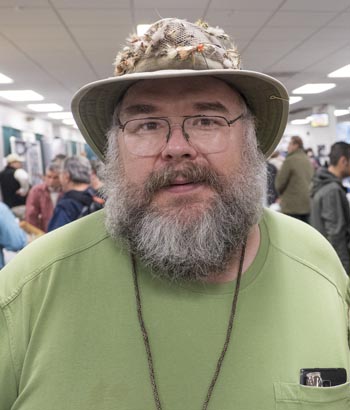 New Jersey Fish & Game Council and NJ TU State Council member, Agust will pick up where he left off from last year's popular talk on local streams and fish stories. One you don't want to miss.
May. 8 - Bart Lombardo
Pan Fish on the Fly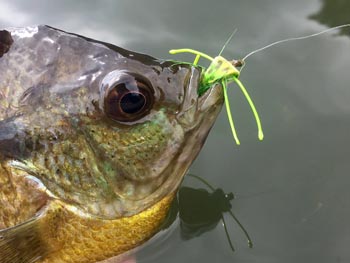 Do you want to keep fly fishing this summer when its too warm to fish for trout? Why not try fishing for bluegill and other panfish? The bluegill readily takes flies, fights well on light tackle and can be found everywhere. Warm water fly fishing guru and former CJTU president, Bart Lombardo will explore fly fishing for America's favorite fish.
This presentations will discuss the flies and the techniques to used target bluegill, crappie and other members of the sunfish family. Everyone who attends will be entered in a free raffle for a fly box loaded with effective flies for panfish!
June 12- Annual Bar-B-Que & Picnic
A meeting outside by the grill. Share good food, good company and a fish story or two. This one starts at 5:00 pm!
American Legion Hall
137 New Market Road
Dunellen, NJ
Meetings starts at 7:30 PM
Non Members are always welcome!
---
News & Events
Pequest Open House
June 2 & 3, 2018
The Pequest Open House has been rescheduled for June 2 & 3 due to anticipated snow cover and adverse ground conditions.
CJTU Fly Tying School 2018
Dates: February 7, 21, & March 1, 7, 14, & 21, 2018
Time: 7:30 to 9:30 PM
---
Trout in the Clasroom
Central Jersey TU Schools
2017 - 2018 School Year
Purnell School, Pottersville
Bright Beginnings, Learning Center Piscataway
Spotswood High School, Spotswood
Watchung Hills Regional High School, Warren
Monroe Township High School, Monroe Township
Alexander Batcho Intermediate School, Manville
Van Holten Primary School, Bridgewater
Angelo L Tomaso Elementary School, Warren
New Road School, Parlin
Middlesex County Vo-Tech, East Brunswick
Perth Amboy High School, Perth Amboy
Edmund Hmieleski ECC, Perth Amboy
Bridgewater Raritan High School, Bridgewater
Warnsdorfer School, East Brunswick
---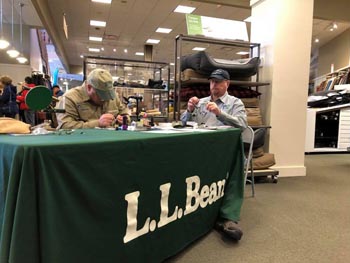 Fly Tying at the Freehold LL Bean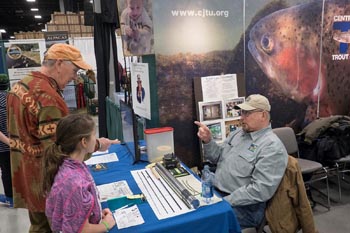 Garden State Outdoor Sportsman Show at Raritan Center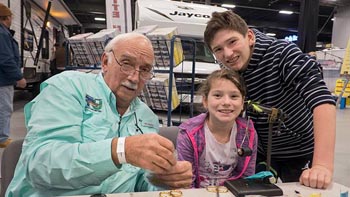 Kids Fly Tying at the Garden State Outdoor Sportsman Show