News & Events
https://smile.amazon.com/ch/23-7355313
Use the link above to access amazon.com and help support CJTU
CJTU is now part of the Amazon Smile program. By clicking through to Amazon with the above link, CJTU will receive a small percentage based on your purchase.
---
Central Jersey Trout Unlimited 2019 Fall Banquet

Saturday, October 19th 2019 at 6:00 pm




The members of Central Jersey Trout Unlimited Request the pleasure of your company at our 2019 Fall Banquet.

The evening will include a delicious meal, raffle prizes and time spent with friends and supporters of Central Jersey Trout Unlimited.

Please join us as we celebrate our continued efforts to conserve, protect and restore the coldwater fisheries of New Jersey.

Save the Date:

October 19th, 2019




For information contact: Marsha Benovengo at 732-780-7185 or casabeno@msn.com

Saturday, October 19th 2019 at the Grillestone Restaurant
2377 U.S. Highway 22 West
Scotch Plains, NJ 07076

Cash Bar Drinks 6pm, Dinner at 7pm.
---
Fly Casting & Fishing Clinic
Friday, June 7, 2019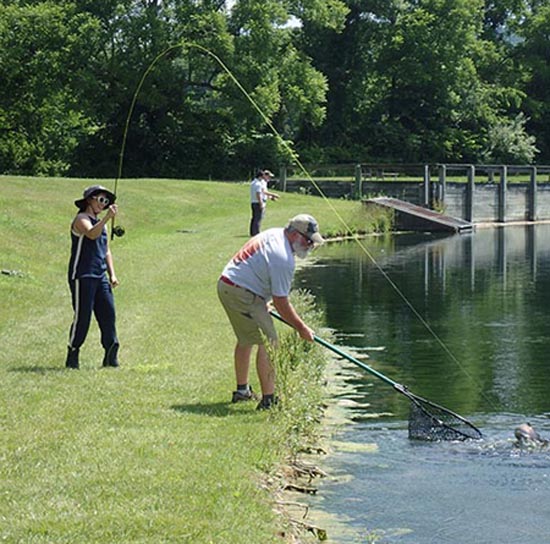 Call for volunteers. We'll be signing up members at our next meeting on Tuesday, May 14th who can help us run a Fly Casting & Fishing Clinic For Beginners at the Pequest Hatchery on Friday June 7th (from 10 am to 2 pm). We'll be opening up the clinic to the public shortly, but will need to limit the number of folks we can enroll depending on our volunteer corps. Thanks.
---
Musconetcong River Cleanup 2019
April 13, 2019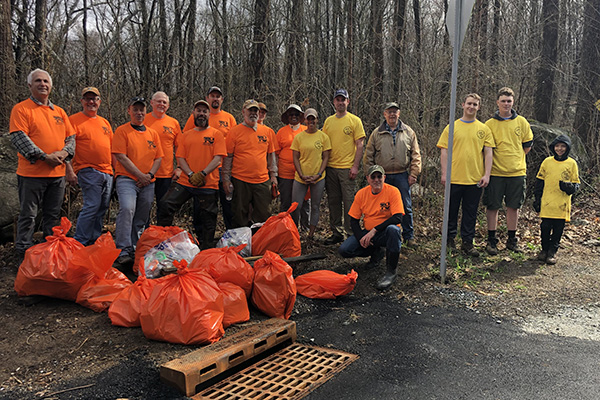 This year marked the 27th Spring Cleanup on the Musconetcong River, which took place on April 13, 2018. As we do every year, Central Jersey Trout Unlimited (CJTU) members cleaned up the Point Mountain TCA section.
There was an exceptional showing from CJTU members, Scouts, parents, and residents cleaning up the river from Lake Hopatcong State Park to Finesville, NJ.I was very dazzled with the turnout, especially from our members this year. The stream banks and road were cleaner than the previous year; I think it's from the closed Point Mountian bridge.
In addition to cleaning up the Point Mountain TCA section, we cleaned up Anderson Brook, a tributary of the Musky, as part of the Anderson Brook Restoration Project. More work is planned on this stream in the future.
Remember to practice, "Pack it in, Pack it Out - Leave no trace."
Lou Digena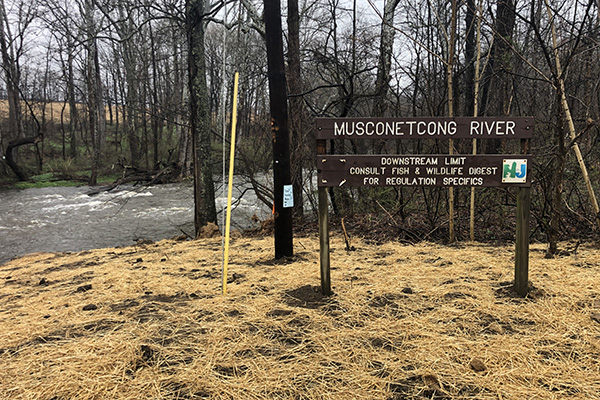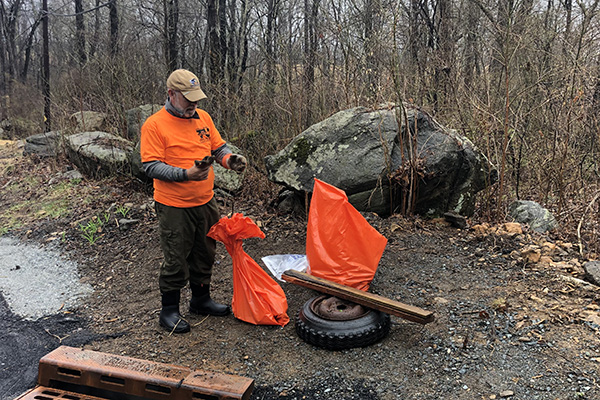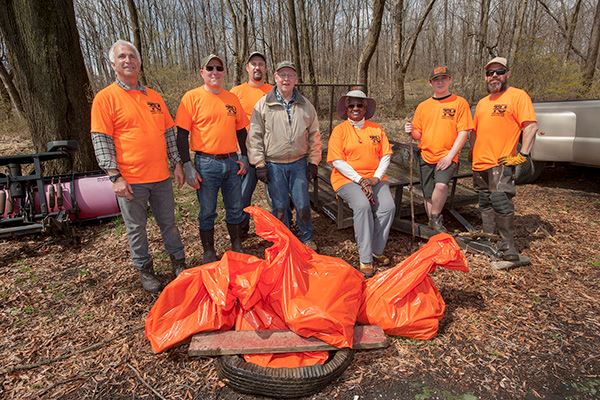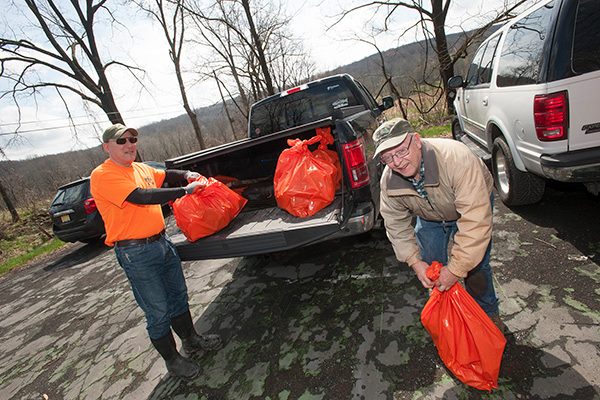 ---
Rutgers Day
April 27, 2019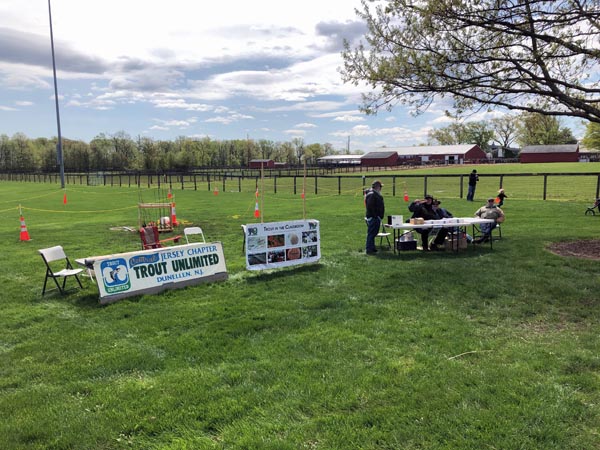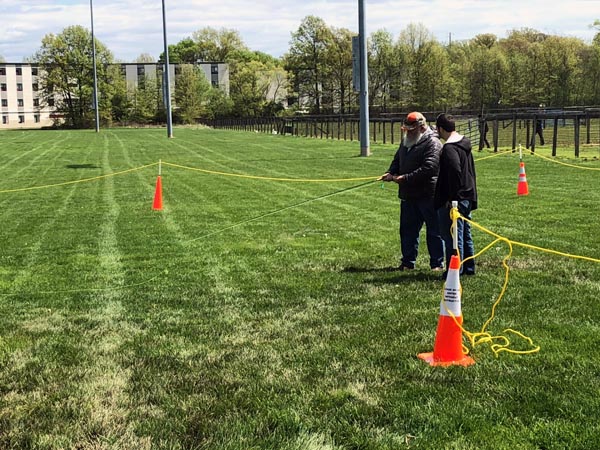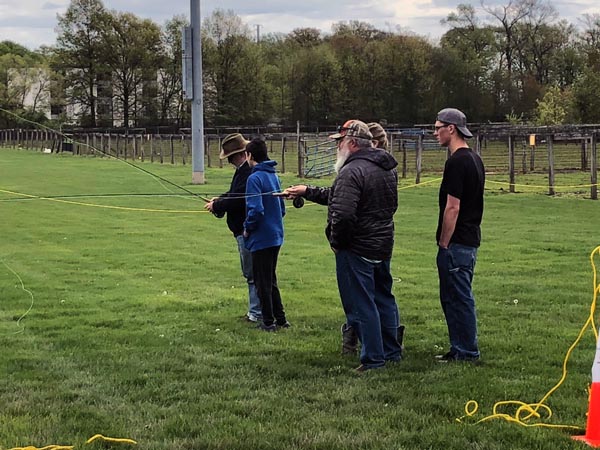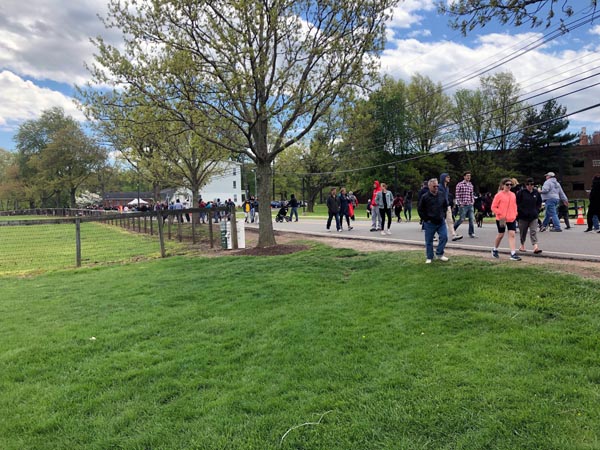 ---
Pequest Open House
Saturday and Sunday, April 27 and 28, 2019
CJTU representatives were at the Pequest Open House last weekend, doing outreach with the public. Great to see so many families with children in attendance!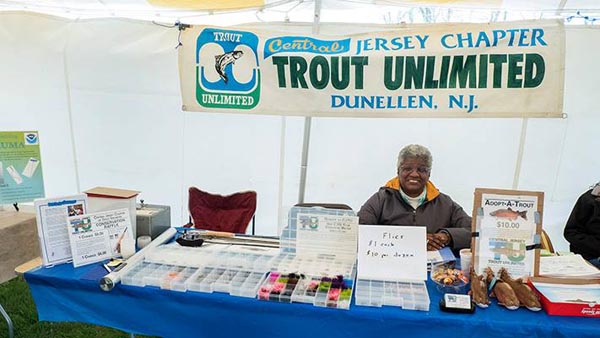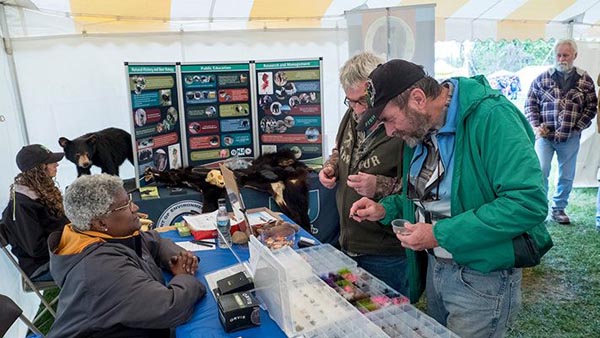 ---
Califon Trout Fest
Saturday, May 4th, 2019
CJTU was well represented at last Saturday's Califon Trout Fest. The kids fishing derby was a success and CJTU president Bart Lombardo laid out a great casting course, with the winner receiving a Loomis fly rod.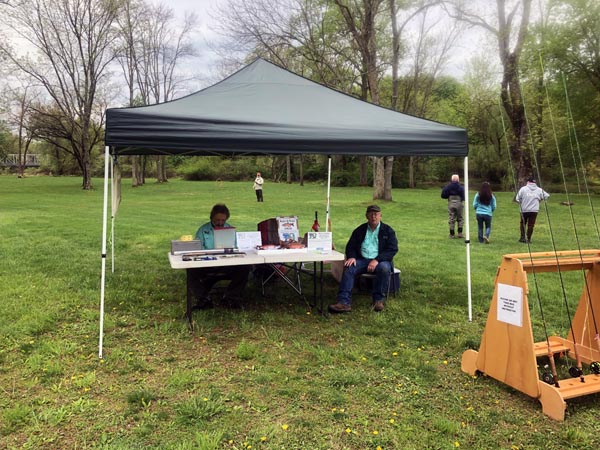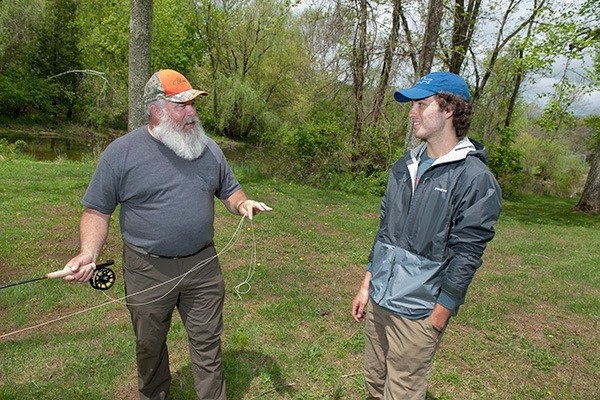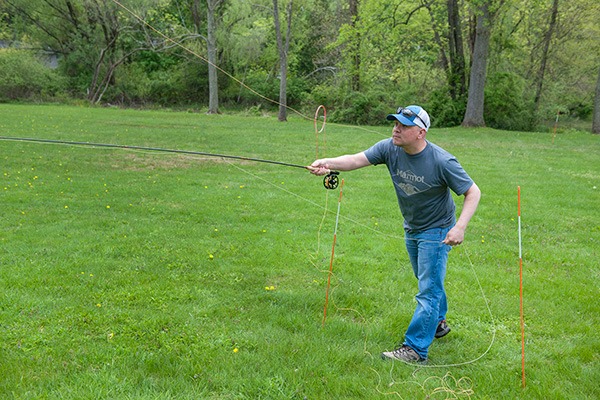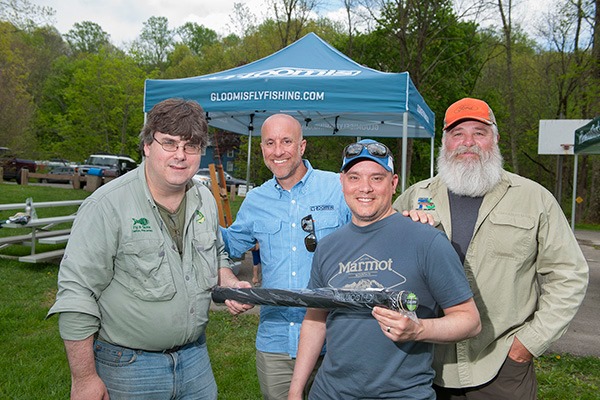 ---
Fly of the Month
Double Sparkle Soft Hackle
Tied by Bill Ninke
Bill Ninke will be demonstrate the techniques for tying the "Double Sparkle Soft Hackle" featured here starting around 7:00 pm before the Tuesday, May 14th meeting.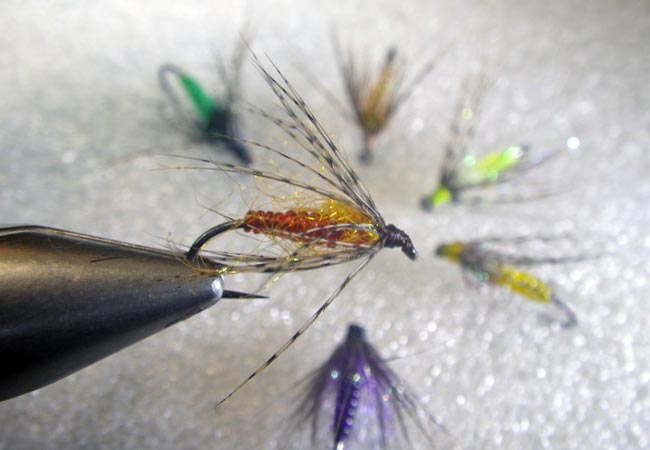 History is replete with recounts of tying and successfully fishing soft hackle fly patterns. What experienced fly fisher hasn't heard of and fished classics such as the Partridge and Orange, Partridge and Yellow, Partridge and Green, or Snipe and Purple. These simple patterns are constructed of a silk floss body and a wound collar of a soft game bird feather. The silk, when wet, gives a soft translucence to the body and the feather fibers undulate around the body when the fly is retrieved or swung or even dead drifted. A small dubbed thorax is often included to flare out the feather fibers and give the fly a slightly more complicated silhouette and action.
Since these patterns have been around for a long time and have proven effective why fuss with any changes. I give two reasons. First, the silk flosses have become very difficult to obtain and, second, many new synthetic materials have recently come into existence that have interesting properties that might make the patterns even more effective.
I took the first step toward this month's pattern a year ago when I did a search for soft hackle flies and came up with a listing by Orvis for a Sparkle Soft Hackle. Their pattern still has the floss body but used Ice Dub for the thorax instead of the more traditional Hare's Ear. Then I reasoned that if a company as steeped in tradition as Orvis was willing to change a classic maybe I should give their changed pattern a try. So I tied and tried their pattern and it worked very well not only for trout but also for warmwater species.
Finally I reasoned that if substituting one synthetic material for a natural one worked well why not substitute another synthetic material for the silk floss. I wanted the same translucent properties as the floss but also wanted to introduce segmentation and taper. For this I chose Powercord, a round stretchy synthetic cord used in bead crafts. This cord comes in various diameters but for size 12 patterns the 0.8mm diameter version proved optimal. There are other stretchy beading cords, most notably Stretch Magic, but I like the color intensity of Powercord best. Simply winding the cord produces segmentation and varying the tension as you wrap gives some taper but not as much as I wanted. So I found a way to heat and stretch a short section of the cord to give considerable taper. The cord when wrapped over a similarly colored thread produces a really sparkly body. So the sparkle of the body combines with the sparkle of the Ice Dub thorax to yield the Double Sparkle name. The collar hackle of partridge or hen saddle remains since nothing synthetic is quite the same.
I feel trout certainly like my updated patterns as well as if not better than the classic originals and, further, that bass and panfish certainly like them better. The added sparkle is a big plus for warmwater species. So give these variations a try and I think you'll concur.
In the following tying description I introduce some tying techniques that are not widely known. So if you don't recognize rope dubbing and thumb nail slide, come out to the pre-meeting demo and you'll leave enlightened.
Click here for the recipe!
---