General Meeting
Tuesday, February 14, 2017
David Kinney

"Protecting Trout Through Effective Advocacy"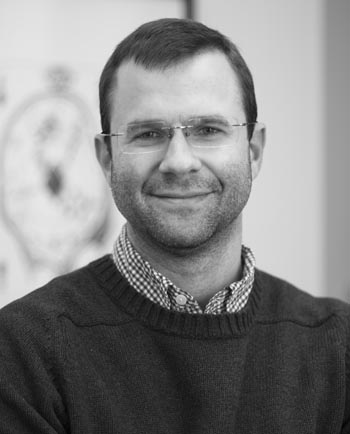 Dave Kinney is Mid-Atlantic Policy Director for Trout Unlimited National. He spent 10 years writing for newspapers and another 10 writing nonfiction books, including 'The Big One,' about obsessive fishermen on Martha's Vineyard. He's been a fisherman for years, and really caught to the fly fishing bug during a two-year stint as the AP's State College reporter in the late 1990s, when he covered Penn State football and spent as much time on trout streams as possible.
David will talk about his work organizing TU's advocacy campaigns in the region, and more important, how volunteers can help the cause in ways large and small. Two local matters of note for Central Jersey TU: the PennEast pipeline, which is slated to involve more than 250 stream crossings in Pennsylvania and New Jersey, many of them wild trout waters; and the Delaware River Basin Restoration Program, a U.S. Fish & Wildlife Service conservation program that is being set up in 2017 but still needs to be funded by Congress.
American Legion Hall
137 New Market Road
Dunellen, NJ
Meeting starts at 8 PM
Non Members are always welcome!
News & Events
CJTU
Fly Tying School 2017
Dates: February 1, 8, & 15 & March 1, 8, & 15, 2017
Time: 7:30 to 9:30 PM
Registration Fee

$75.00 for Beginners, Materials and Tools provided.

$50.00 for Intermediate Courses (Students must have there own vise and tools.)
This year we will be offering the following courses:
Beginners Fly Tying Class:This is our entry-level class for the persons just getting started in fly tying or who has very little experience. We will cover the basic tools, techniques and materials necessary to tie a variety of basic flies, concentrating on patterns that work well on local rivers and streams.
Intermediate Fly Tying Class: This class is for the intermediate tier who has acquired the basic skills in handling tools and materials either by previously taking a beginners course and/or tying flies regularly for a year.
Tier's Round Table: The "Fly Tying Workshop" is now the "Tier's Round Table." Bring your vise and materials to our Tier's Round Table, learn a new fly and/or get help fellow members on patterns old and new. The "Tier's Round Table" is self-directed and no formal instruction is planned. All we request is a donation of $5.00 per session to help defer the cost of the hall.
---
Fisheries Forum in Hackettstown on Jan. 21
The public is invited to discuss freshwater fisheries research, management and recreational angling in New Jersey on Saturday, January 21 at the Hackettstown Hatchery in Warren County at 10:00 a.m. This is an opportunity to learn about existing programs and to share your views and recommendations.
Talks will highlight the recently completed Coolwater Species Assessment evaluating the Division's stocking programs for Muskellunge, Northern Pike, Hybrid Striped Bass and Walleye, and will highlight Warmwater Culture Operations at the hatchery.
Visit http://www.njfishandwildlife.com/news/2017/fshforumnorth17.htm on the NJDEP Division of Fish and Wildlife website for more information.
---
Garden State Outdoor Sports Show
January 12 - 15, 2017
New Jersey Convention & Expo Center
Edison, NJ
The Fly Fishing Show
January 27 - 29, 2017
Garden State Exhibit Center
Somerset, NJ
---
Trout in the Clasroom
Central Jersey TU Schools
2016 - 2017 School Year
Bridgewater High School, Bridgewater
Colonia Middle School, Colonia
Dunellen High School, Dunellen
Middlesex County Vo-Tech, East Brunswick
Warnsdorfer School, East Brunswick
New Road School, Parlin
Sayreville Middle School, Parlin
Edmund Hmieleski ECC, Perth Amboy
Samuel E Shull School, Perth Amboy
Bright Beginnings Learning Center, Piscataway
Spotswood High School, Spotswood
Angelo L. Tomaso Elementary School, Warren
Watchung Hills Regional High School, Warren
Wilburforce School, Princeton Junction
Purnell School,Pottersville
Monroe Township High School, Monroe Township
Taylor Mills School,Manalapan
Lafayette Mills School,Manalapan
Clark Mills School,Manalapan
Wemrock Brook School,Manalapan