General Meeting
Tuesday, February 13, 2018
"Fly Fishing Paradise"
Presented by Andrew Trelease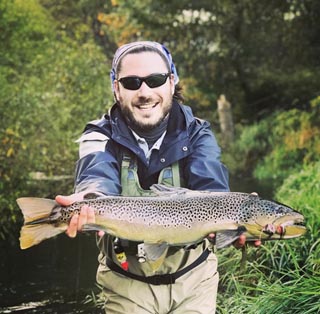 Andrew Trelease is an avid fly fisherman, guide and owner of Trout Haven. As a native of upstate New York, Andrew learned to fly fish on some of the Northeast's most legendary rivers - the Beaverkill, the East and West Branches of the Delaware River, Willowemoc Creek, and lesser-known backcountry gems full of native brook trout.
Before earning his Bachelor of Science degree with majors in Mathematics and Music from Union College in 2010, Andrew would fish and guide between semesters and whenever possible. His studies lead him to Miami, culminating in a full-ride and Masters degree in Music Composition from Florida International University.
After returning to the Northeast in 2014, Andrew founded Trout Haven – a destination guiding service offering trips to the world-renowned waters of Spruce Creek in central Pennsylvania. Trout Haven now attracts visitors from all over the country, and some internationally. When he's not guiding, Andrew can be found tying flies and plucking his bass guitar.
March 13 – Matt Grobert
NJ Hatches and Their Imitations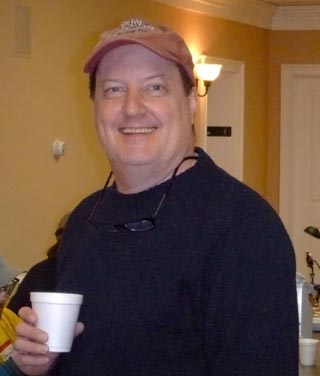 A master fly tyer and author, Matt will cover major Mayfly, Caddis and other hatches on New Jersey streams, then offer a variety of effective patterns that will help you catch more fish.
Apr. 10 – Agust Gudmundsson
NJ Trout Streams and Fish Stories – Part 2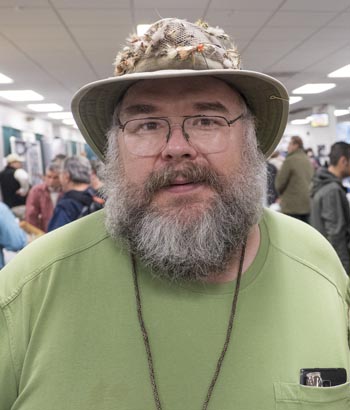 New Jersey Fish & Game Council and NJ TU State Council member, Agust will pick up where he left off from last year's popular talk on local streams and fish stories. One you don't want to miss.
May. 8 - Bart Lombardo
Pan Fish on the Fly
Expert caster, longtime member and former CJTU president, Bart will explore fly fishing for species besides trout.
June 12- Annual Bar-B-Que & Picnic
A meeting outside by the grill. Share good food, good company and a fish story or two. This one starts at 5:0 pm!
American Legion Hall
137 New Market Road
Dunellen, NJ
Meetings starts at 7:30 PM
Non Members are always welcome!
---
News & Events
CJTU Fly Tying School 2018
Enrollment is now open!
Dates: February 7, 21, & March 1, 7, 14, & 21, 2018
Time: 7:30 to 9:30 PM
Registration Fee

$50.00 for Beginners, Materials and Tools provided.

$50.00 for Intermediate Courses (Students must have there own vise and tools.)
Catching a fsh on a fy you've tied yourself is a great thrill. And Fly Tying is a wonderful hobby in itself. It leads you to a better understanding of insects and other fsh prey and thus become a better fy fsher. To get you started on tying or to help you grow your skills, we offer two six-session classes expressly tuned to the Internet Age.
Beginners Class: People have learned to tie fies from books for years. Books allow an ordered sequencing in the introduction of new techniques that build on previous ones. But books are static and subtle dynamics are hard to convey. Video conveys dynamics, but the quality of the instruction is not uniform. Some are good; some are bad and bad habits are hard to break. Proper introduction of techniques is commonly missing. Books and videos can't correct you if you are doing something wrong. That is where individual instruction excels.
Learn to do things "right from the start" from our excellent instructors who are some of the best in the East. Techniques are taught in a sequence that continually builds competence. Our instructors watch you and make sure you are doing things right. Further, we provide a quality vice, tools, hooks and all materials. The only upfront cost is our modest fee and your time. Finally, we provide a printed manual with summarized tying descriptions for each pattern plus a reference to a web video we believe is the best for that pattern. So sign up for and take our course and "be the best that you can be" in the shortest time possible. Then you'll be ready to become even better after you take our Intermediate Course next year.
Intermediate Class: While our Beginners Course is the same from year to year, after all, basics are basics; our Intermediate Course is redesigned each year. New patterns and techniques are introduced by tiers through-out the world during the previous year are monitored, and the best ones that mesh with the skill set of the Beginners Class are selected. Thus the class remains interesting to past attendees and also to those who have never taken it before. So sign up to continue your growth as a tier and enjoy the camaraderie of other like-purposed students.
Location, Registration and Payment: All Fly tying classes are at the American Legion Hall, 137 New Market Road, Dunellen, NJ 08812. We ask you to register as soon as possible so that we may plan accordingly to make your class a success.
You can register at the Registration Table during the CJTU Chapter Meeting held in the American Legion Hall on Tuesday, January 9, 2018, at the CJTU booth at the NJ Outdoors Show or Fly Fishing Show, or by email at cjtutying@cjtu.org.
Payment by of check or cash on or before the frst session is required. Please make your check payable to Central Jersey Trout Unlimited.
Please bring a desk or other light for your vise. Lighting conditions in the Hall might not be as bright as you would like
Any Questions? Contact us at cjtutying@cjtu.org.
For more info on the classes offered and how to sign up, click here!
---
Garden State Outdoor Sports Show
January 11 - 14, 2018
New Jersey Convention & Expo Center
Edison, NJ
The Fly Fishing Show
January 26 - 28, 2018
New Jersey Convention & Expo Center
Edison, NJ
---
Trout in the Clasroom
Central Jersey TU Schools
2017 - 2018 School Year
Purnell School, Pottersville
Bright Beginnings, Learning Center Piscataway
Spotswood High School, Spotswood
Watchung Hills Regional High School, Warren
Monroe Township High School, Monroe Township
Alexander Batcho Intermediate School, Manville
Van Holten Primary School, Bridgewater
Angelo L Tomaso Elementary School, Warren
New Road School, Parlin
Middlesex County Vo-Tech, East Brunswick
Perth Amboy High School, Perth Amboy
Edmund Hmieleski ECC, Perth Amboy
Bridgewater Raritan High School, Bridgewater
Warnsdorfer School, East Brunswick
---