General Meeting
Tuesday, January 9, 2018
"From the Skies" – Tenkara, Fixed line Fly Fishing
Presented by Lou DiGena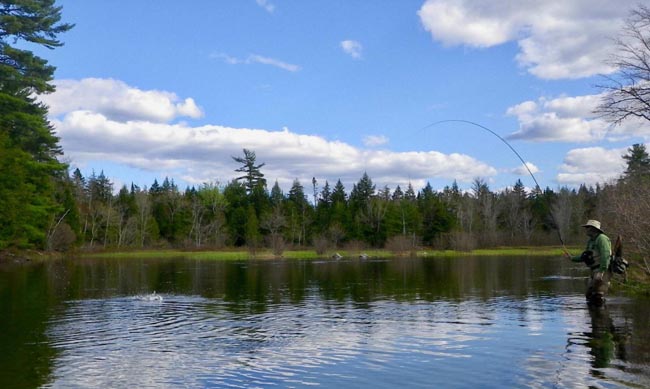 Tenkara is a Japanese method of fly fishing which is "from heaven," or "from the skies."  Tenkara is a fixed line method of Fly Fishing developed in Japan, but there are a Northern Italy version and similar 16th and 17th centuries methods in Britain.
"Tenkara" requires only a rod, line and fly, much like in Izaak Walton's time.
In The Compleat Angler, Piscator said to Venator: "And I will then give you direction for the making and using of your flies: and in the meantime, there is your rod and line; and my advice is, that you fish as you see me do and let's try which can catch the first fish."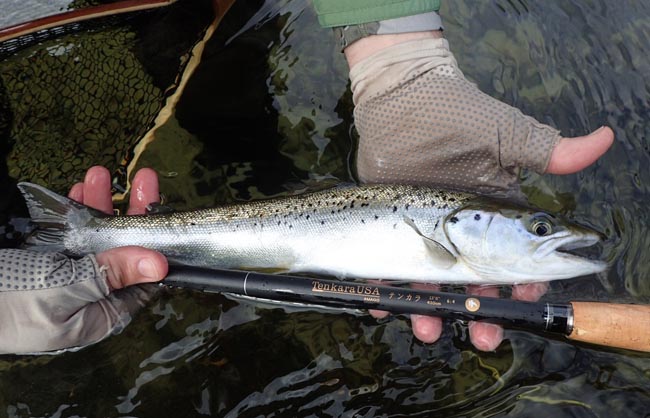 Note there is no mention of a reel. The only reference to a reel In The Compleat Angler is when fishing for salmon.
Lou was introduced to Tenkara fly-fishing in early 2010 and saw right away how productive, and fun this method could be; it's that and more.  At that time there was little to no information on the technique, other than the materials from TenkaraUSA and a few bloggers. 
As Lou explains "My first attraction to this method is its minimal philosophy, lightweight and compactness (great for backpacking).  But what keeps me going with Tenkara is it's deadly effectiveness and unmatched approach for presenting a fly".
Lou DiGena, a longtime CJTU member and former chapter president, has been using this method since 2010 for Trout, Landlocked Salmon and Bass from Maine to Montana and is eager to share his knowledge. Join us for a presentation on Tenkara Fishing gear, flies, and techniques.  He will cover rods, lines, flies, knots and how to present flies during an evening entitled "From the Skies."
Tuesday, February 13, 2018
"Fly Fishing Paradise"
Presented by Andrew Trelease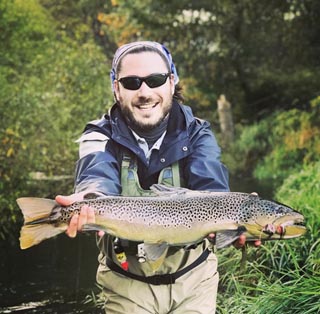 Andrew Trelease is an avid fly fisherman, guide and owner of Trout Haven. As a native of upstate New York, Andrew learned to fly fish on some of the Northeast's most legendary rivers - the Beaverkill, the East and West Branches of the Delaware River, Willowemoc Creek, and lesser-known backcountry gems full of native brook trout.
Before earning his Bachelor of Science degree with majors in Mathematics and Music from Union College in 2010, Andrew would fish and guide between semesters and whenever possible. His studies lead him to Miami, culminating in a full-ride and Masters degree in Music Composition from Florida International University.
After returning to the Northeast in 2014, Andrew founded Trout Haven – a destination guiding service offering trips to the world-renowned waters of Spruce Creek in central Pennsylvania. Trout Haven now attracts visitors from all over the country, and some internationally. When he's not guiding, Andrew can be found tying flies and plucking his bass guitar.
American Legion Hall
137 New Market Road
Dunellen, NJ
Meeting starts at 7:30 PM - Non Members are always welcome!
---