News & Events
General Meeting - Tuesday, February 14, 2017
David Kinney

"Protecting Trout Through Effective Advocacy"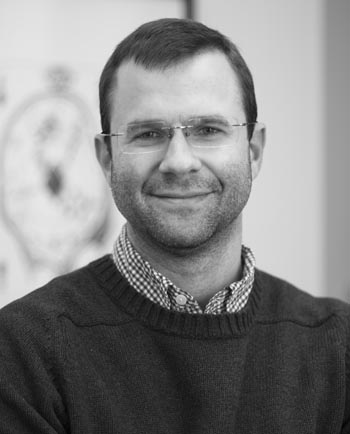 Dave Kinney is Mid-Atlantic Policy Director for Trout Unlimited National. He spent 10 years writing for newspapers and another 10 writing nonfiction books, including 'The Big One,' about obsessive fishermen on Martha's Vineyard. He's been a fisherman for years, and really caught to the fly fishing bug during a two-year stint as the AP's State College reporter in the late 1990s, when he covered Penn State football and spent as much time on trout streams as possible.
David will talk about his work organizing TU's advocacy campaigns in the region, and more important, how volunteers can help the cause in ways large and small. Two local matters of note for Central Jersey TU: the PennEast pipeline, which is slated to involve more than 250 stream crossings in Pennsylvania and New Jersey, many of them wild trout waters; and the Delaware River Basin Restoration Program, a U.S. Fish & Wildlife Service conservation program that is being set up in 2017 but still needs to be funded by Congress.
March 14, 2017
Agust Gudmundsson
"New Jersey Trout Streams Tour"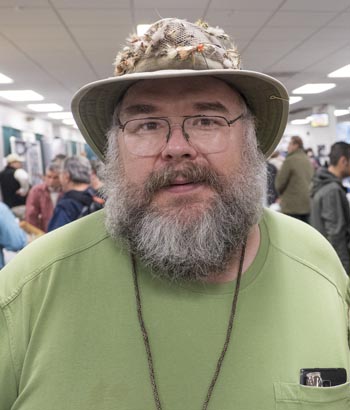 Agust was born in Reykjavik Iceland, and raised in northern New Jersey.  He is an avid angler who's involvement in Trout Unlimited began with a fly tying class in 1975.  Agust joined the Central Jersey Chapter in 1987, after meeting Dick Turse at Efingers while buying tippet and other fishing materials.  Agust has served as Conservation Chair, V.P., Chapter President of the Central Jersey Chapter, State Council Chair and is the Current Membership Director for the NJ State Council.  For the last 7 years Agust has been serving on the NJ Fish and Game Council, having been appointed by Governor Chris Christie, where he currently heads the Fish Committee.  Agust is also the Northern Region representative for the Federation of Sportsmen's Clubs .
Agust's presentation includes a tour of selected NJ streams, wild and stocked, with anecdotes about where to park, what flies to use or lies to tell.  This is expected to be an open conversation, and audience participation will be encouraged. Join us for a fun and insightful evening with one of our own fishing and conservation legends.
American Legion Hall
137 New Market Road
Dunellen, NJ
Meeting starts at 8 PM - Non Members are always welcome!
---
President's Letter
February 2017
It's getting a few minutes lighter each day. When I see it light outside at 5:45 I start to think of spring. We're still a couple months away from spring, but I can't help but think of being on a stream in late March and fooling a few trout with my fly offerings. I'll be sixty eight in a few weeks, and it's the age that keeps me indoors in January and February. I recall one New Year's Eve thirty five years ago where I was standing waist high in the South Branch while it was fourteen degrees. Today I prefer for it to be in the high forties before I wet a line. I once asked an old time CJTU member, Lou Burnette to join me on the stream in the winter. Lou today resides in a place we call heaven, and I can see him smiling as I write this paragraph. You were right Lou, it's far too cold now most days!
We've hit several bumps in the road this year with the Trout in the Classroom (TIC) program.  Despite all the best efforts of both teachers and students, most of the trout have not survived. This is not only a disappointment to us but especially to the young students caring for the fish. On the positive side, once our State biologists received the reports of the problems, they are now actively looking into what caused the young trout to die.  As President of the chapter, I sympathize with Ozzie Ozefovich who spends countless hours running TIC for CJTU. Here's hoping that TIC runs much more smoothly next year. For all our members who assist Ozzie, I want to say thank you!
CJTU has just concluded our show appearances for the year. I had the opportunity to speak with many people at both shows. If you spoke with me at one of the shows and you then attend one of our meetings, please come up to me and say hello. We always hope that some of the people we meet at shows either join TU or attend one of our meetings. We also did quite well financially at both shows with our raffles and sales of flies. This will allow us to make a monetary commitment to start our stream improvement projects this year. 
After mentioning our stream improvement projects during my last two President's Letters, I can now disclose where we will spend our time, money, and labor. We have decided to invest our efforts on the "A Frame Stretch" of the Musky. It is just upstream from the Warren Rod & Gun Club stretch of stream and is also referred to as "Between the Wires". This will be a major undertaking similar to our work at Point Mountain. We are hoping that a few other New Jersey chapters of TU join us in this endeavor. Additionally, we are working with our State biologists of the Division of Fish & Game to restore one or two native brook trout streams. These streams will only hold brook trout of the original indigenous genetic strain found in New Jersey. We're hoping to reclaim what we had prior to our colonization of the State. When completed it will be a 'step back in time' so to speak. To be honest, I find this restoration one of the most exciting aspects of my involvement with TU.
P.S. For more frequent CJTU news, follow us on Facebook at "Central Jersey Trout Unlimited".
Good fishing,
George
Pequest Open House Fundraising Event
If your like me, you have probably accumulated a lot of fishing, hunting and camping gear over the years. While many of these items are prized possessions, you probably also have some gear lying around that has fallen out of regular use and is just collecting dust. If your married like me, these items are taking up valuable space that your significant other feels could be better served storing something else. Chances are you can't bring yourself to throw the stuff away. What if I told you you could clean out that garage, basement or spare room and help out Central Jersey Trout Unlimited at the same time? We are now accepting donations of any type of outdoor sporting gear.
Every year, Central Jersey Trout Unlimited attends the Pequest Open House/Sportsman's Flea Market at the Pequest Hatchery. This year the event will be taking place on April 1st and 2nd, 2017. Your unused gear could be used to support our 2017 fundraising efforts. In past years we have raised several hundred to over a thousand dollars selling CJTU members old, unwanted gear. This money goes directly to our conservation efforts. We are currently looking to raise funds to support another restoration project on public water, on the Musconetcong River. Please consider making a donation of your unwanted gear to CJTU. You can bring the gear to any monthly meeting December thru March. If that is not possible, we can make arrangements to pick the items up at your convienance. If you want arrange for a pick-up please send an email to bartlombardo@optonline.net. Thank you in advance for your support.
Bart Lombardo