News & Events
General Meeting - Tuesday, April 12, 2016
"April Fishing School"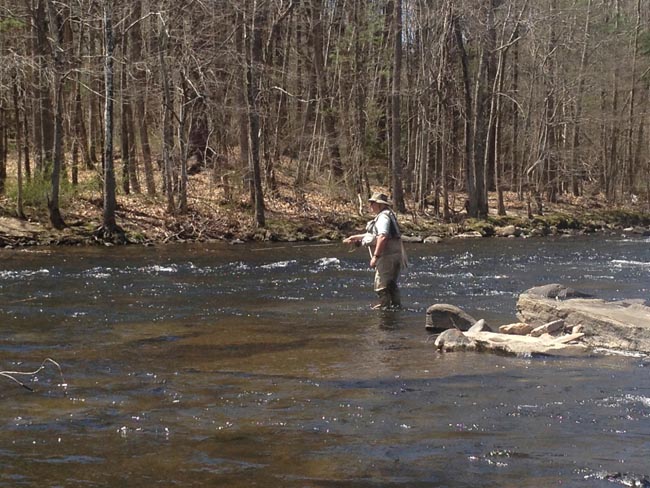 On Tuesday, April 12, the CJTU meeting will feature our resident "trout fishing experts" who will be available to answer questions, demo topics, show techniques and just be there to hopefully make your coming season more enjoyable. If you are a rank beginner or aged old man of the waters, like me, there will be something for you to learn. None of us know it all and we can all find out something new that we can use to make our fishing more successful and enjoyable.
Areas that will be covered are as follows:

Casting - George H.
Fly Tying - Ed K.
Reading the Water - Lou D.
TIC - Ozzie
Entymology - Dr. Bug and helper
Tenkara Fishing - Bart L. and Rick D.
Reel and Leader Rigging - Tom K.
We welcome all TU members as well as the general public. I can almost guarantee you will learn something. If not, you will still have an enjoyable evening. In addition, we will have flies for sale at the lowest price you can find, $10 per dozen. See you there.
Trout Fly Sale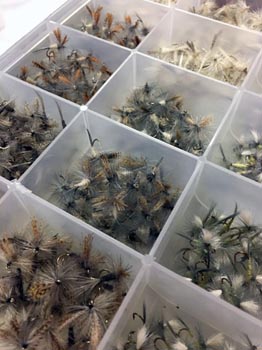 Flies will be available for sale at the April meeting. We have a large selection of dry's and nymphs, including plenty of the popular beadheads. The flies will be available for $10.00 a dozen.
It's a good time to stock up your boxes for the upcoming season.
Tuesday, June 21, 2016
CJTU Picnic Meeting
Come join us for our very popular event, the 4th annual "A Meeting With Food" to be held in the grove behind the American Legion Hall on Tuesday, June 21st, from 5 to 8 pm. A great opportunity to move into the summer and exchange some fishing stories with new and old friends. We will be cooking up some delicious burgers, hot dogs and sausage. Soft drinks and water will be provided and the American Legion Hall will have it's usual full bar available just steps away.
Price is only $10.00, please submit payment to Sal Lauro prior to the event. Hope to see all of you there !
Remember that the June 21st meeting is on the Third Tuesday of the month and starts at 5:00 pm.
American Legion Hall
137 New Market Road
Dunellen, NJ
Meeting starts at 8 PM - Non Members are always welcome!
---