News & Events
General Meeting - Tuesday, November 10, 2015
Dave Hess

"Oregon Steelhead Opportunities"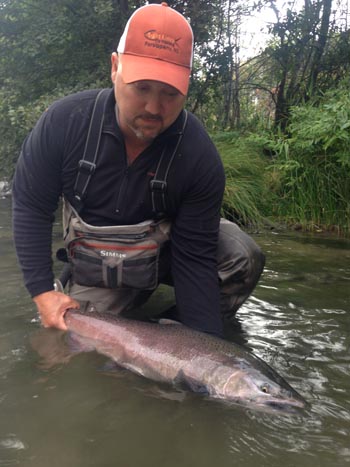 Dave is a retired law enforcement officer from PA who has fly fished for the past 30 years. He have travelled and fished extensively throughout the western US and Canada. His passions are fishing dry flies to wild trout as well as swinging flies for steelhead. He is currently employed at Tight Lines Fly Fishing in Parsippany, NJ.
American Legion Hall
137 New Market Road
Dunellen, NJ
Meeting starts at 8 PM - Non Members are always welcome!
---
CJTU Fly Tying School 2016
CJTU Committee Structure
During the business meeting portion of Tuesday's program CJTU board members will give a short presentation and discuss some new ideas that will provide the membership the opportunity to be a more integral part of the chapter's direction and program initiation. We will lay out a committee structure that we hope will encourage greater participation by chapter members. We look forward to seeing you Tuesday, and hope that you will consider participating on one or more of the committees that capture your interest.