News & Events
General Meeting - Tuesday, May 12, 2015
Matt Grobert
"Caddisflies – Emergers and Dries"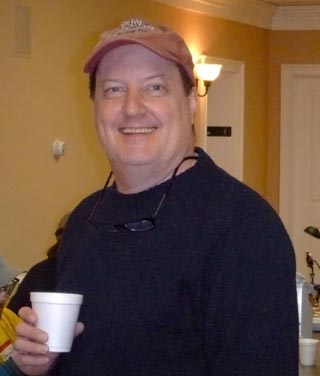 Recognizing when to fish them and what stage to imitate. Matt will explain the patterns that will cover you in most situations and how to fish them.
Matt Grobert is a life-long resident of New Jersey. He has been fly fishing and fly tying for 45+ years, having started both at 10 years old, with borrowed equipment and tools. Matt published his first book in 2008 – Fly Fishing New Jersey Trout Streams. He previously wrote the weekly New Jersey Fly Fishing column for The Star Ledger, and appears in instructional fly tying videos by Tightline Productions. He has been a featured speaker/presenter at the annual Fly Fishing show for many years. Matt loves to fish, tie flies and find ways to do both better than the last time he did them.
American Legion Hall
137 New Market Road
Dunellen, NJ
Meeting starts at 8 PM - Non Members are always welcome!
---
Point Mountain Project
Fred Simonson
Good news on our Point Mountain Restoration project. We finally appear to be ready for Urbani Fisheries to put the Backhoe in the stream on June 16th and move this project from the planning phase to the "doing" phase. As part of the preparation we need to do we are scheduling a work day for June 3rd (Rain date June 4th ) to do a little tree and branch trimming on the upper access road at Point Mountain to allow the backhoe to get to the steam without tearing up the hydraulic lines on the equipment. If you can give us a few hours on the 3rd starting at 10:00am it would be much appreciated, please contact Fred Simonson at fcs514@gmail.com or give a call at 732-873-2699 for details/directions.
---
CJTU Fishing Retreat & Cookout
Sunday May 31st
Join fellow TU members and friends for a glorious afternoon of camaraderie, bar-b-que cooking, casting competitions and a chance to fish some great private waters on the South Branch - Sunday May 31st , starting at noon. We'll be meeting at the Raritan Inn, 526 Route 513 in Califon, NJ 07830 (tel. 908-832-6869) where we'll provide the grilled food, sides, water and soft drinks . BYOB. There will be some bucket and casting competitions for prizes, and we'll have the run of the private stocked water to fish all afternoon. The Raritan Inn is a fully renovated historic Bed & Breakfast, located in a lovely scenic spot right on the Hunterdon/Morris county border. It is also the site of the annual New Jersey Fly Fisherman of the Year competition. In case of rain we have use of the restored barn, which has hosted NJ TU State Council banquets. And we know the fish bite better in bad weather!
So don't miss this great fly fishing & party opportunity , CJTU is making all this happen for a cost to you of only $ 20/person. See John Wester, Nick Romanenko or Dick Turse at the May 12th general meeting or email us at abouttrout@hotmail.com.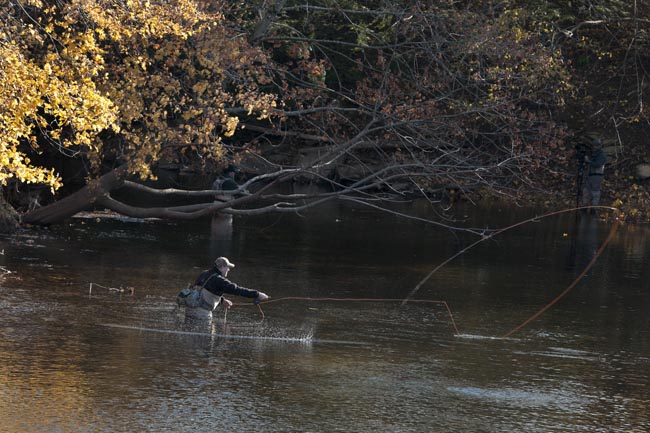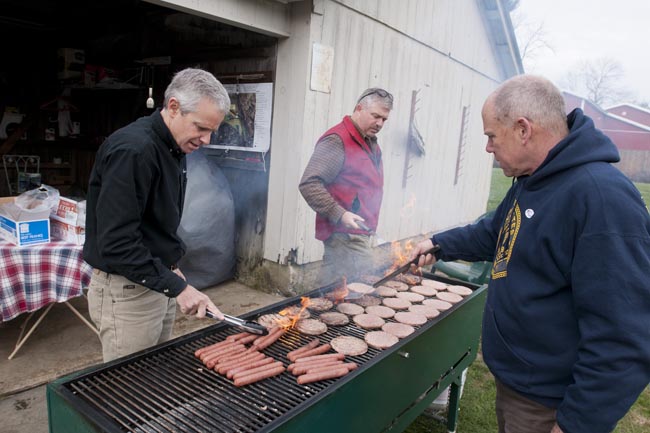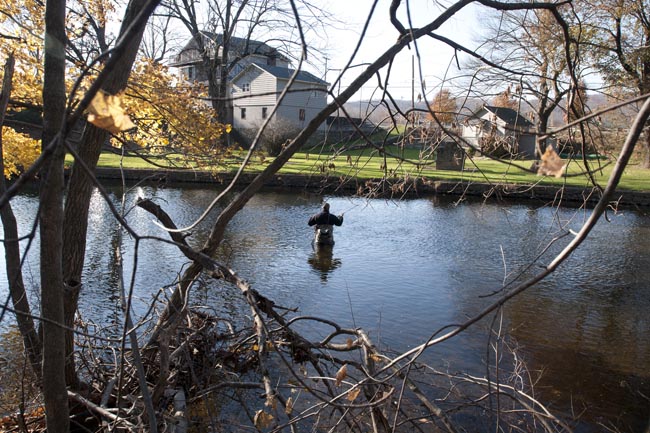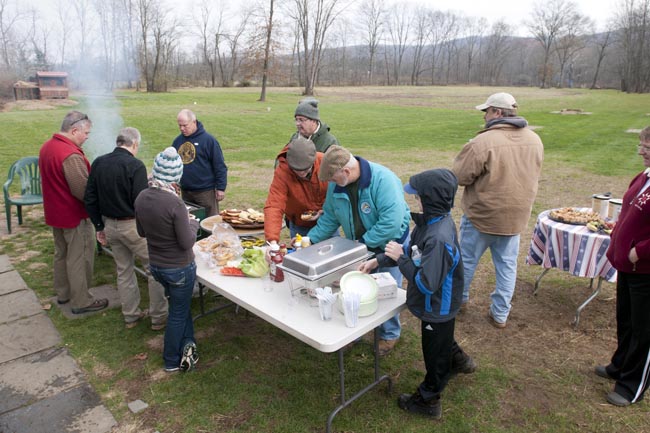 ---
Rutgers Day
Photos by Lou Digena
On Saturday April 25, 2015 Central Jersey Chapter of Trout Unlimited attended Ag Field Day 2015 (Rutgers Day) on the Cook Campus of Rutgers University.
Ag Field Day is an opportunity for the public to learn about and participate in some of Rutgers Agriculture and Environmental programs. The university also opens the event to local environmental organizations, CJTU being one.
At the event we gave away over 100 coloring books to children at the event along with fly casting instruction, information on the Point Mountain stream restoration and Trout in the Classroom TIC.
I like to thank all the volunteers who gave there time during this event. Our volunteers make it possible for us to run these events, sharing our experience and love of cold-water fisheries.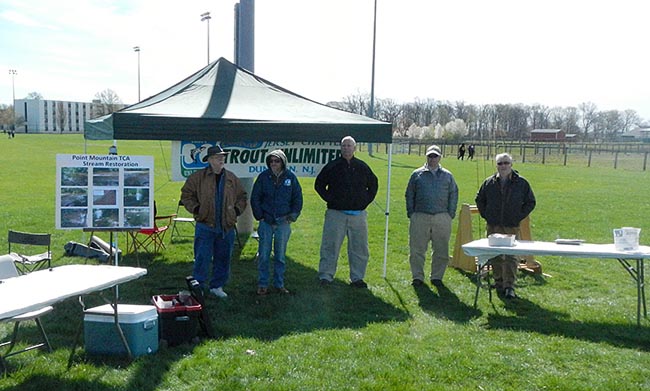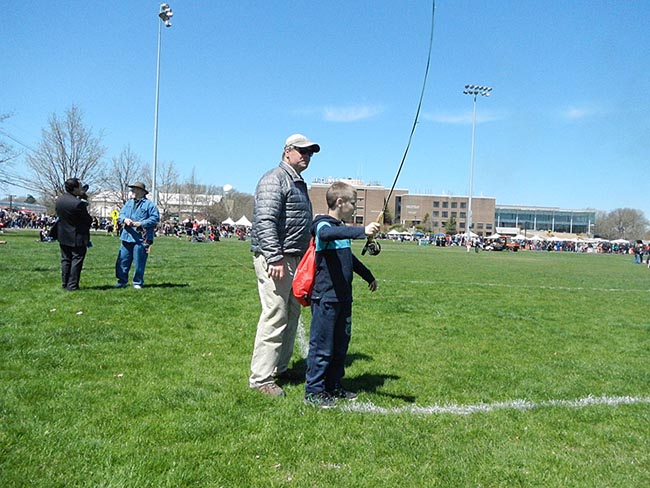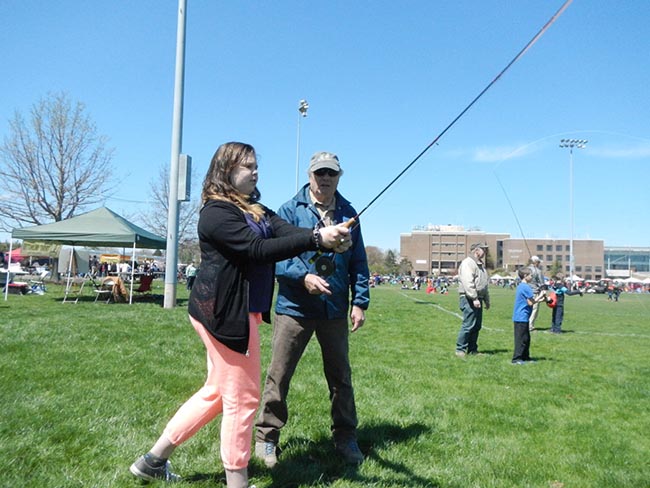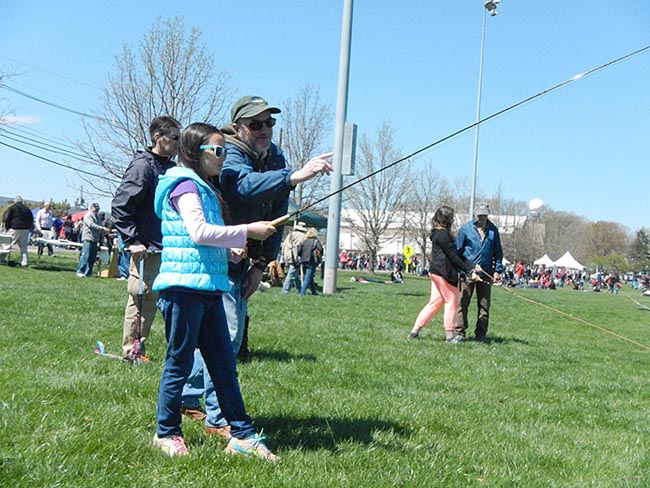 ---