Point Mountain Stocking - March 26
On March 26 five of our CJTU members, who are NJFW volunteers, assisted Hunterdon County Parks personnel stock 800 to 900 rainbow trout at the Musconectcong River, Point Mountain TCA. Both our stocking team, the Hunderton County Ranger, and 4x4 driver worked very well together in distributing the fish throughout the river. The ice along the banks in several sections made our approach to the water rather challenging.
Our next stocking is scheduled for Friday, April 24th. We welcome all CJTU members who are registered NJFW volunteers to join our stocking. If you are interested in performing a positive service in improving the fishing in this section of the Musky, please see me at the general meeting. Our team can always use the help of new members.
Rich Post
Photos by Lorne Hargis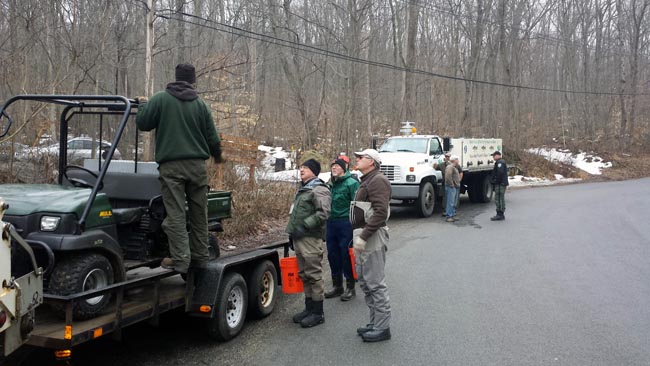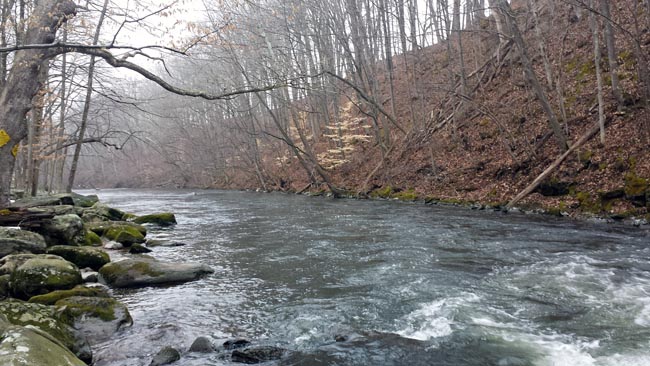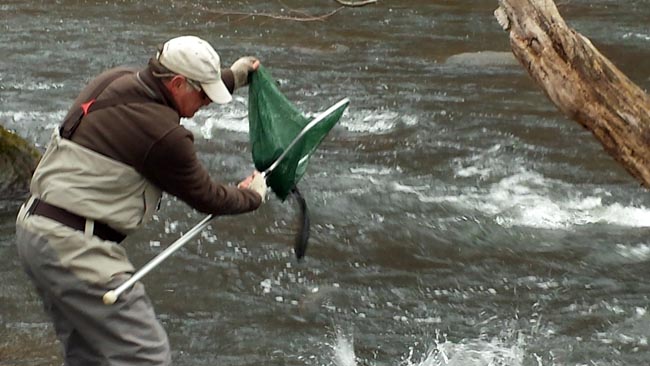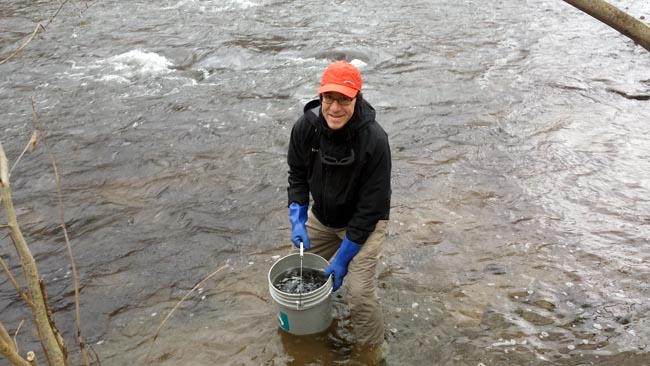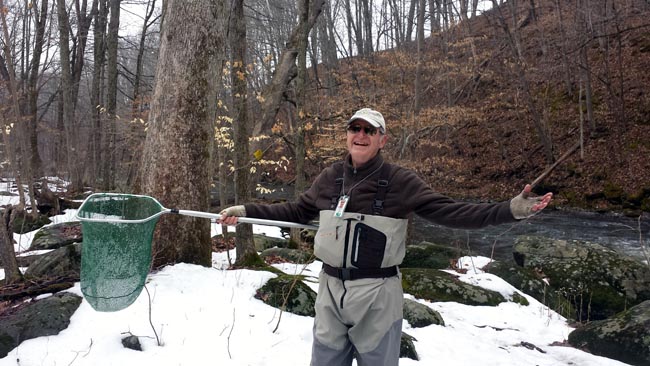 ---