News & Events
General Meeting - Tuesday, September 10, 2013
Tuesday, September 10
Jay "Fishy" Fullum" presents
"Flies, Projects and Presentations"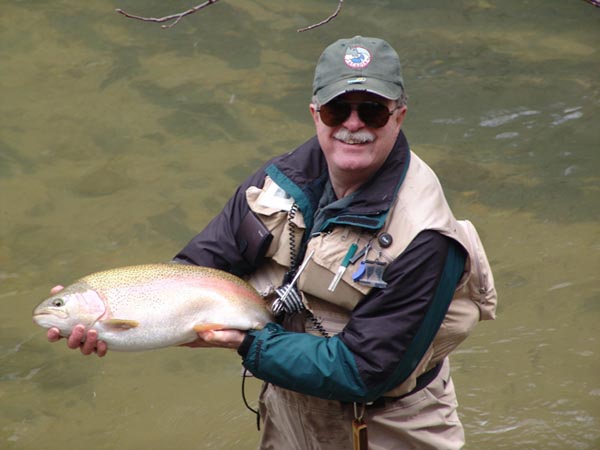 Come join us for a special evening with a true legend of fly fishing and tying. "Fishy" has been tying flies since the 1950's and has written numerous books and been featured as a columnist for a variety of national and regional fishing publications for over thirty years. His career as a designer and graphic artist have come in handy illustrating his concepts and offering a unique demonstration for tying a plethora of fly patterns. True to his name, Fishy is on the water for about 100 days a year, and has fished all around the world for cold, warm, freshwater and saltwater species. He is an absolute storehouse of information on fly presentation, fishing techniques and reading water. This evening of Fishy telling stories, sharing his tips and tricks is sure to be a treat.
Special Program
As an extra bonus , there is very limited availability for a fly tying workshop with Fishy before the regular meeting on Tuesday. Fishy will demonstrate how to tie a few of his signature patterns and lead you through tying them yourself. You'll need to bring your vise and basic tools, Fishy will provide any special tying materials required. If interested, please contact Nick Romanenko at abouttrout@hotmail.com before midnight  on Monday, Sept. 10 to register. The workshop will run from 5:30 to about 7 pm. Registration fee is only $ 10.
Pre Meeting Capsule Classroom
Using a Spider Hitch to Tie Multiple Droppers  - Lou DiGena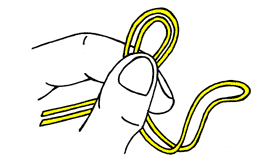 In this month's capsule classroom, I will teach you how to tie multiple droppers for your Czech nymphing rig using one piece of tippet and the spider hitch. If you're tired of two pieces of tippet and tying blood knots or surgeon, or have problems remembering, which tag to use (top or bottom), then the spider hitch is for you.  With one level piece of tippet and the spider hitch you can tie one, two, or as many droppers the law allows. It's fast, simple and can save you time on the water.
American Legion Hall
137 New Market Road
Dunellen, NJ
Meeting starts at 8 PM - Non Members are always welcome!