News & Events
General Meeting - Tuesday, October 8, 2013
DJ Muller" presents
"Fall Striper Fishing in NJ"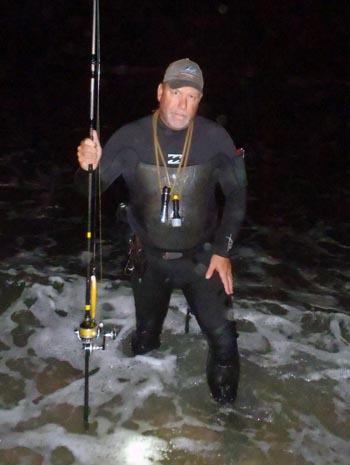 DJ Muller is one of the leading authorities on surfcasting for striped bass in the northeast. He spends a large majority of his time plying the waters from NJ to NE in search of striped bass. He is the author of 3 books on striper fishing, he is a surfcasting guide that works with those just entering the sport, right on up to those looking to elevate their game as they widen their horizons with trips north into New England's great striper waters.
DJ will be speaking about his most productive techniques and offerings for bass fishing, as well as talk about NJ's fall run and the best way for you to attack it.
Pre Meeting Capsule Classroom
Czech Nymphing Leader Construction  - Lou DiGena
In this month's capsule classroom, I will teach you how to build a Czech nymphing rig with a sighter.  I will build a Czech nymphing leader from loop to tip and review the flies I use.  Also I will be reviewing the spider hitch, in case you missed it last month.
American Legion Hall
137 New Market Road
Dunellen, NJ
Meeting starts at 8 PM - Non Members are always welcome!