News & Events
General Meeting - Tuesday, September 11, 2012
Ben Turpin
"Pennsylvania Trout Streams and Patterns for Success"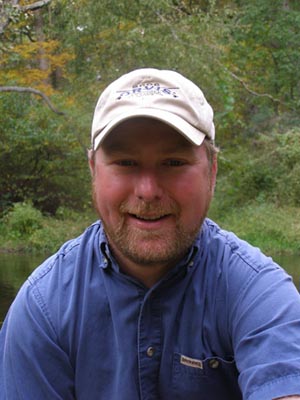 Our September program will be presented by Ben Turpin who will cover the hatches and streams of Eastern and Central PA and how to make a year round fishery of them.  He will explain where and how he fishes and which patterns to use to be successful.
Ben has fly fished the Mid-Atlantic Region for over 20 years, spending thousands of hours on the water, teaching hundreds of people of all skill levels how to fly fish through both formal fly fishing schools and personal lessons. It all started in 1996 when someone asked him to guide them on the Limestone Spring Creeks of Central, PA. He had a blast and realized that he could earn some money doing what he loved, teaching people how to fly fish. In 2001 Ben became an Orvis Endorsed Guide.
His obsession naturally developed into graphite and bamboo rod building and his business, Ben Turpin Custom Rod Building and Guide Service, was born. He is an avid outdoorsman and enjoys hunting as well as year-round fishing in the Poconos, so his business expanded to include guided upland bird hunts for woodcock, pheasant and grouse with his Brittany's on local hunting grounds and preserves. Ben also offer Turkey hunts in Wayne County, PA.
Currently, Ben guides on over 20 streams, rivers and lakes in PA and NJ and light tackle bass fishing on the Delaware and Lehigh Rivers. When he is not on the stream or in the field he can often be found tying and designing flies, writing articles for local magazines and stream reports for his website: www.BenTurpin.com, or giving lectures about local streams and fly fishing techniques at one of the many TU chapters or Sportsmen's shows. His goal is to help his clients succeed, creating enjoyable memories on the water and in the field.
American Legion Hall
137 New Market Road
Dunellen, NJ
Meeting starts at 8 PM - Non Members are always welcome!