News & Events
General Meeting - Tuesday, September 8, 2009
There are no General Meetings during the months of July and August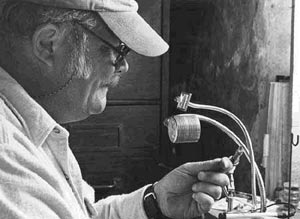 Our September meeting will feature Rod Rohrbach. Rod is the owner of the Little Lehigh Fly Shop in Allentown, PA, and will be making a presentation called "Fishing the Cushion".
Trout do most of their feeding on the bottom (the cushion); prudent anglers obtain the knowledge necessary to penetrate the diverse currents below the surface to reach the bottom.
Rod will present an understandable explanation of the streams food organisms, and he will discuss how their life cycles affect the angler's choice of patterns and tackle for bottom fishing.
He will also cover opportunistic and selective feeding and how these phenomenon's apply to the bottom fisherman and fly selection.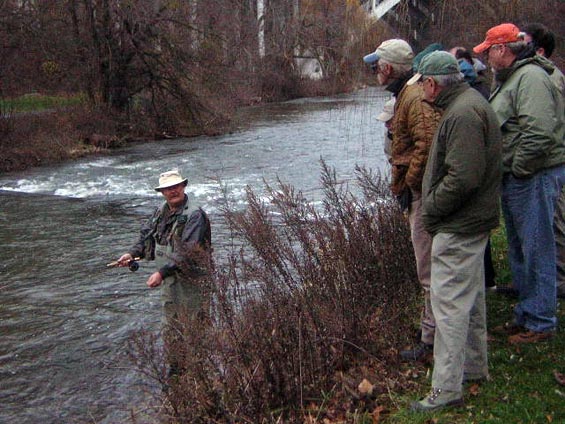 Rod Rohrbach demonstrating his nymphing technique on his home river, the Little Lehigh